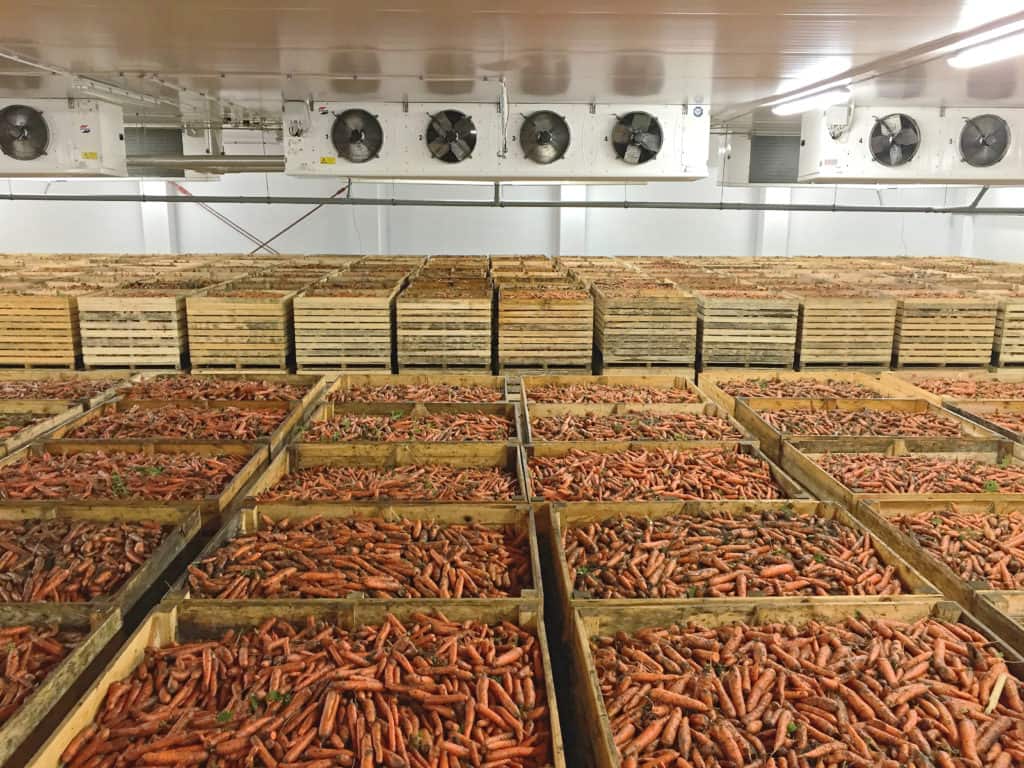 Controlled Atmosphere Cold Storage 
Controlled Atmosphere Cold Storage is cold storage with specially adjusted air information. By lowering the O2 ratio, keeping the CO2 ratio at a certain level slows down the aging of fruits and vegetables. However, this system, which prevents the reproduction and spread of diseases and bacteria, can double the storage life of the product without using any chemicals. With the increasing importance given to quality and constant availability in vegetable and fruit consumption, the use of atmosphere-controlled cold storage is increasing all over the world.
Frigo System offers complete solutions in this field, which is the indispensable solution of the future in fresh fruit cold room and vegetable storage, with the supply of isolation, ultrasonic humidification devices, and appropriate humidity sensors.
Controlled Atmosphere Cold Storage , which increase the storage times of apple, pomegranate, grape, pear and kiwi 2-3 times in particular, offer the producer the opportunity to market the product when it finds the best price and make the best use of its labor.
Other Services