Simply put, the blast freezer room  is just a very low temperature cold store.
This type of storage is usually for very rapid cooling and freezing of foodstuffs or fresh products.
They are commonly used in the frozen food industry for things like ice cream, pre-prepared meals, and vegetables or fish. There are also industrial size freezing room and IQF systems.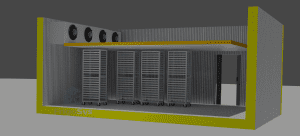 Why should you use Blast Freezer Room ?
When you want to freeze food products, water particles start to crystallize. These crystals need to be formed quickly. The larger the ice crystals, the lower the quality of the frozen product.
The blast freezer room prevents the crystals from overgrowth. This causes less damage to the food product and allows it to retain its flavor. After the blast freezing process, the products are transported to the frozen warehouses and stored.
How to Make Blast Freezer Room ?
While blast freezer room used in industrial facilities are being made, fans with high air flow and cooling systems are used for blast freeze of the product. In addition, the cooled air is directed into the air to prevent turbulence in the tank and to allow it to pass over the product.
When the product starts to freeze, icing will form on the surface.
Therefore, when calculating the cooling load capacity, each step should be carefully calculated by experts until the core temperature is reached.
The designed capacity of the blast freezer room should also be used. Adding more products will directly affect product quality as it will reduce the amount of cooling per unit product.
The cold room panels and cold room doors to be selected should keep the heat leakage at a minimum level and should not reduce the cooling capacity.
Blast freezer can be made in different types according to the facility where it will be used. Catering companies may prefer tray types according to their capacities.
It will be more appropriate for medium-sized enterprises to prefer fixed cold room type ones in terms of economy. Companies that want to freeze more than 3 tons of product per hour should use IQF system freezers.Also portable conteiner type blast freezer room available .
You can reach sample design from our youtube page