Semi Modular Cold rooms are a product type that can be employed more extensively in hotels, in small enterprises dealing with foodstuffs, in restaurants, in cafes, in hospitals, and in all other premises intended for the preservation of foodstuffs in small quantities. In storage rooms of this type, floor panels are usually preferred. These modular cold rooms can be transported, when so desired, to another location without causing any loss.
Otherwise, new panels can be added to the existing storage room for enlargement or for modification of its shape. Refrigerating units can be hung, when necessary, over the cold room or placed at an external spot at a distance. In these, hinged cold room doors are generally employed. Within the rooms, such accessories as stainless steel shelves or meat suspension hooks can be placed
By using Tee and corner panel during installation, the assembly process is completed with minimum labor without wasting. Tee, Corner and Z cold room panels produced for projects provide great convenience during application. When the project drawing is delivered to you, what you need to do is to take the hand tools and start the process.
The remaining cold room panels are produced on a project basis, starting from 13 cm wide to 125 cm wide.
Sliding cold room door or hinged-type cold room doors are used in semi-modular cold rooms, which are ideal for small-sized places. During the assembly of the doors, the area to be installed comes ready and saves time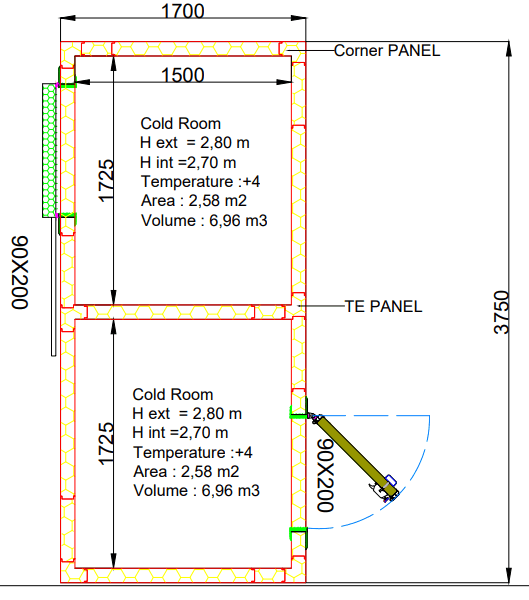 Cooling System for Semi-Modular Cold Rooms
Monoblock cooling units compact design particularly suitable for installation in small spaces. Can be used to speed up processes for such semi-modular cold rooms. If the capacity of monoblock cooling systems is not sufficient, small split-type cooling systems may be preferred. Split cooling units provide easy installation thanks to their compact structure.
To save time, you can contact the Frigo System team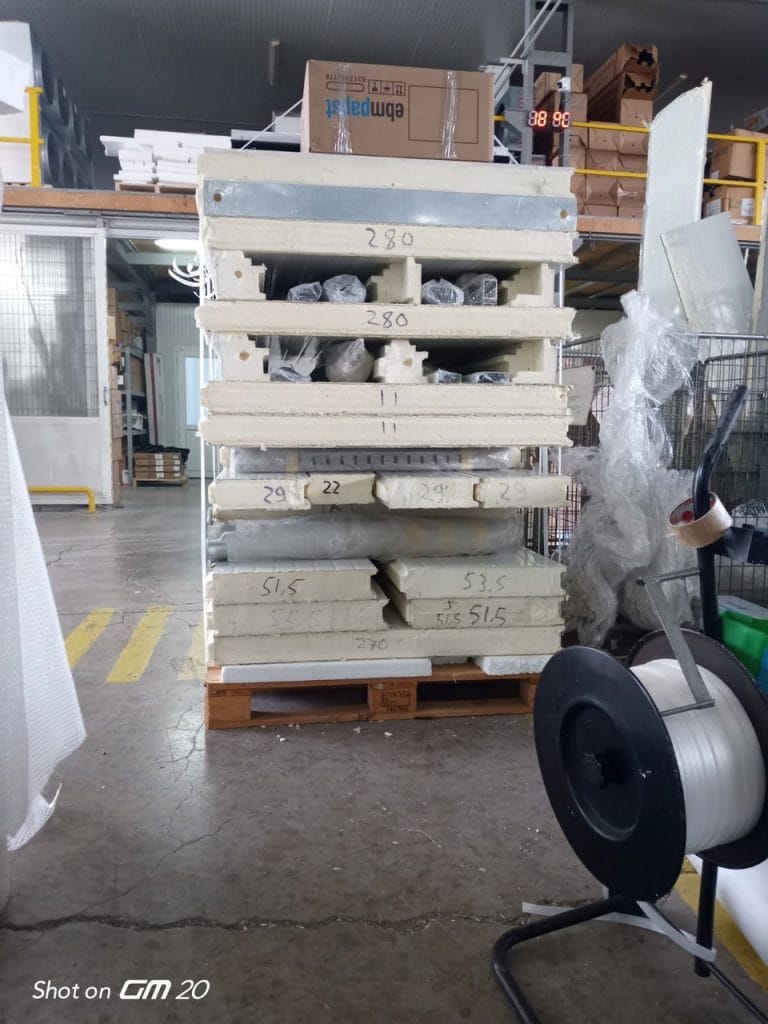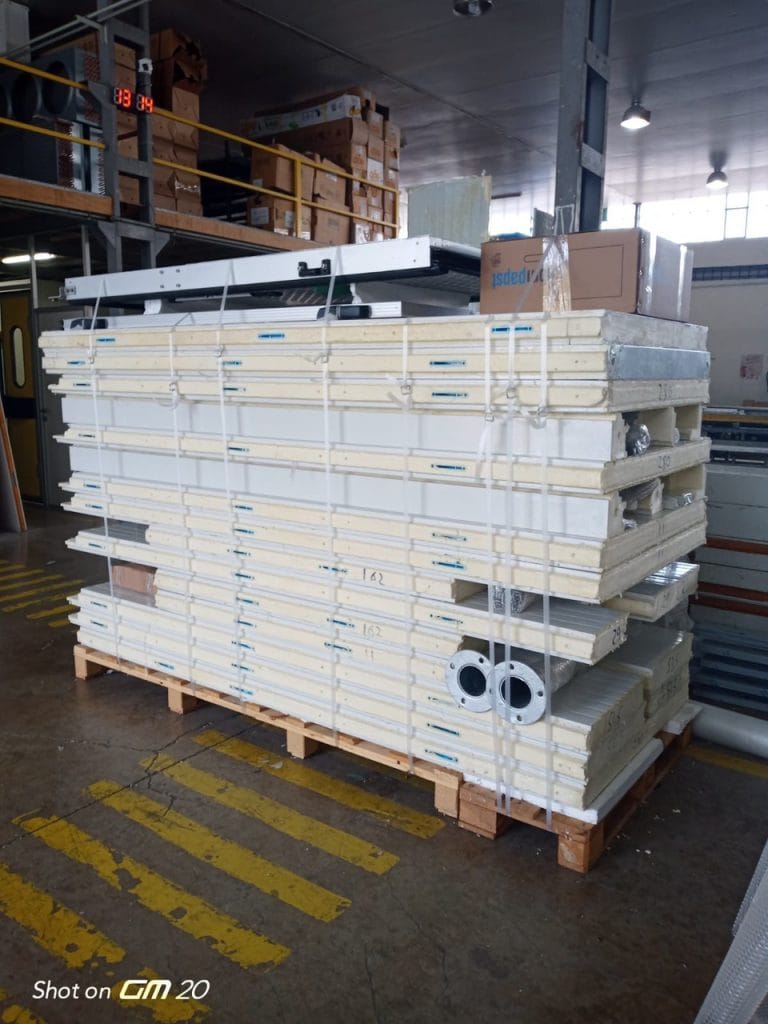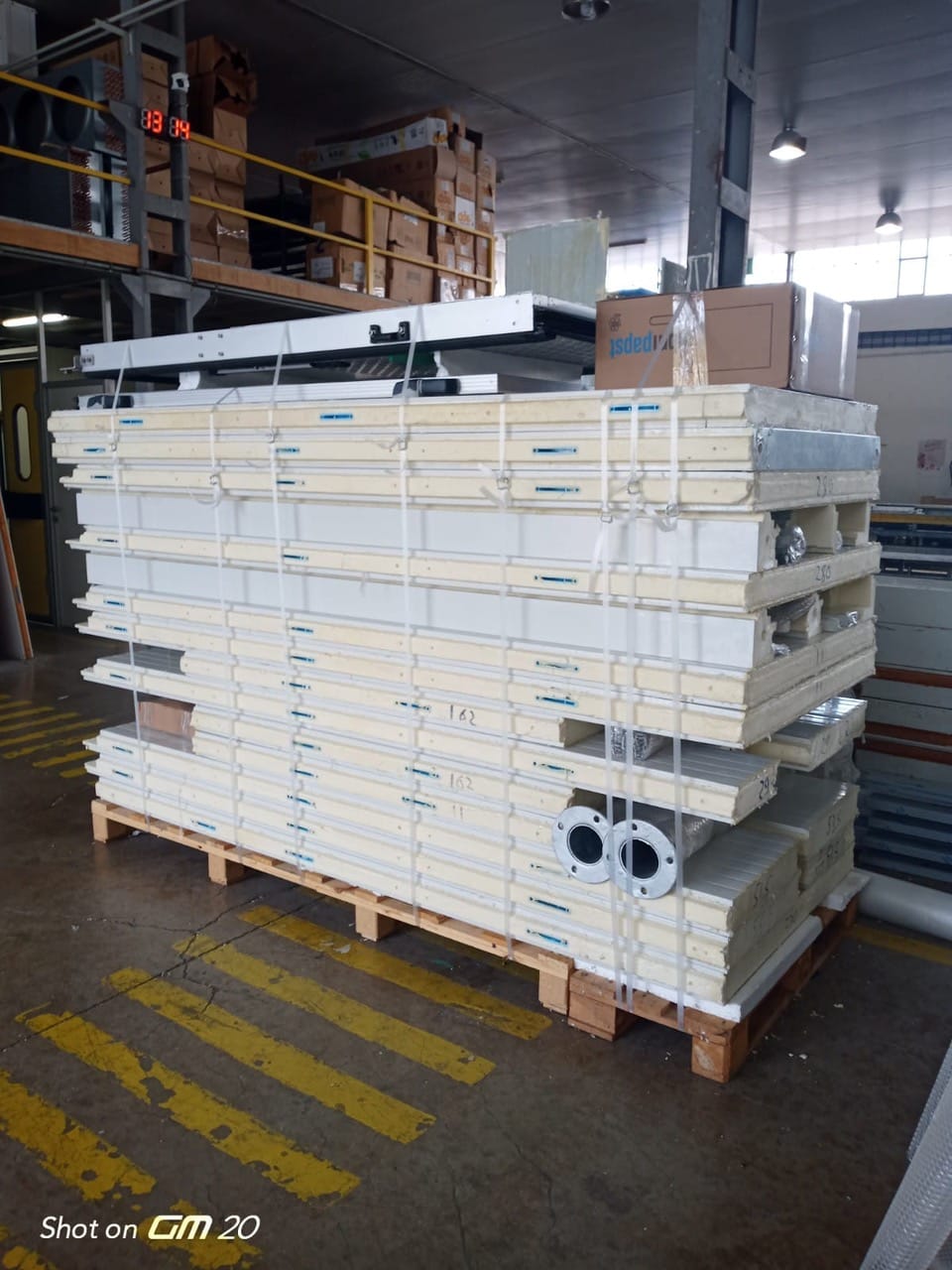 Cold room panel